L'envie d'enregistrer un premier Album solo a émergé il y a quelques années.
C'est lors d'une période de grande transformation que j'ai commencé à chercher d'autres chemins, d'autres sons, d'autres rythmes, en me connectant au présent et à l'improvisation, dans l'intention de découvrir de nouvelles facettes de ma contrebasse et de moi-même.
J'ai décidé d'enregistrer cet Album pour mes 30 ans.
Comme un rituel de passage, la fin d'un cycle et le début d'un nouveau permettant la libération et le réensauvagement des corps autant que la politisation des espaces de soin et de guérison.
Parce que cet album c'est l'envie que tout soit lié, en résonance, que les esthétiques, les couleurs et les arts se mélangent, cohabitent, se passent le relais, s'inspirent, s'interpénètrent et se transforment…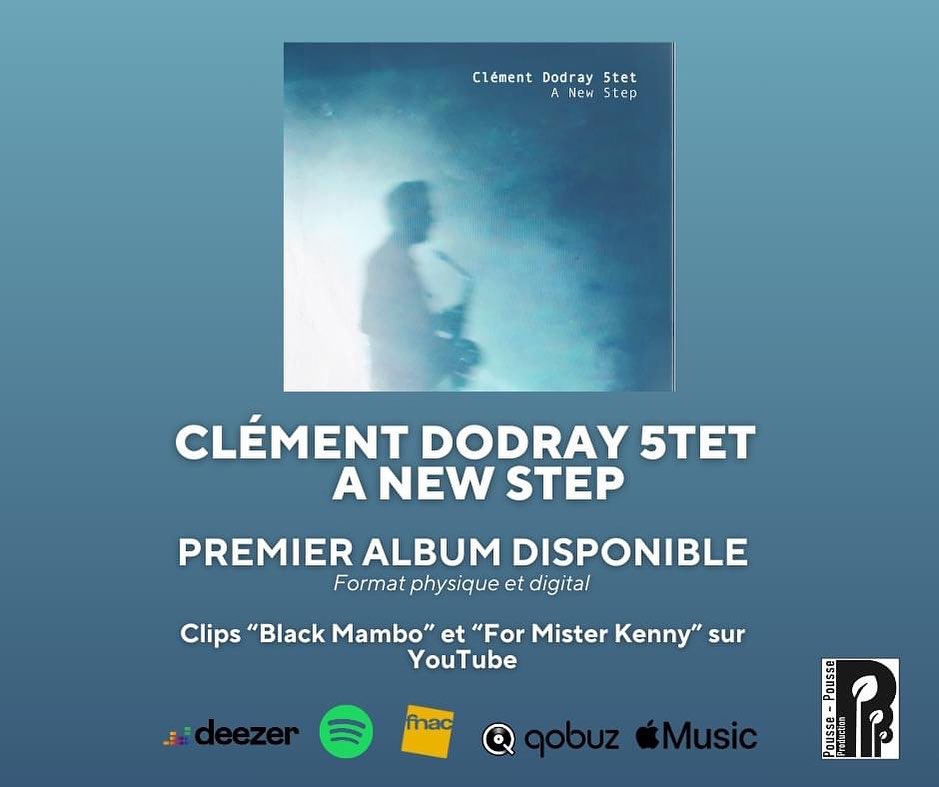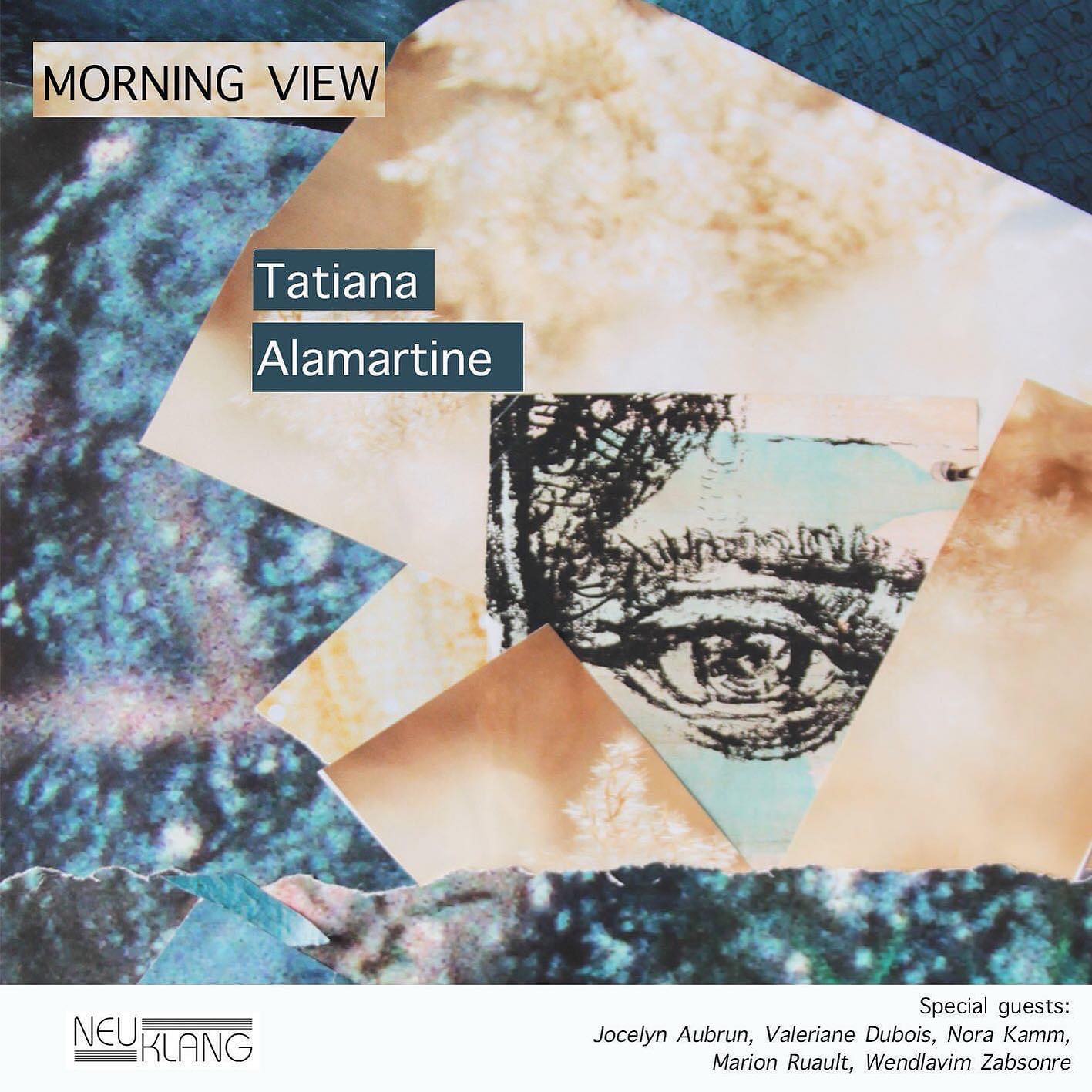 NEW ALBUM "FOCUS NATURAL"
After her first album, the swiss flautist Linda Jozefowski is excited to present her new project with amazing musicians at her side. The new album FOCUS NATURAL is caracterised by organic and earthly grooves, pentatonic melodies and transcendental bass lines that cross weird rhythmic patterns. An invitation to dance. The composer is inspired by african gnawa rhythms and turns them into more complex polyrhythms. Some compositions also recall the sound of the cool jazz of the 70ties. The album had been recorded at Les Suites du Pantographe, Crémines (Swiss Jura), featuring swiss pianist Malcolm Braff on Fender Rhodes, drummer Diego Pinera from Uruguay/Berlin, french double bassist Marion Ruault and Domenic Landolf on saxes/ bass clarinet.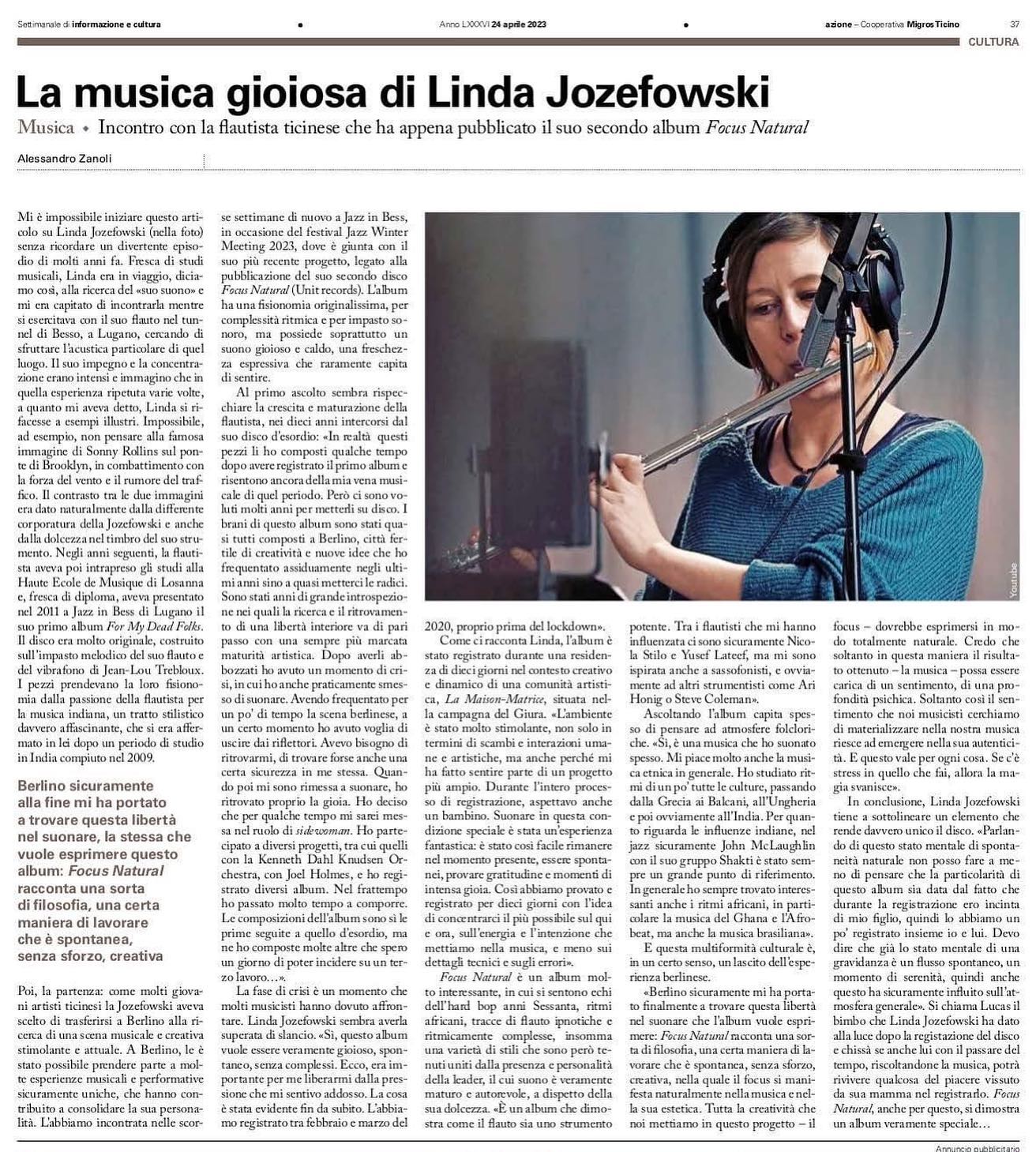 NEW VIDEO WITH VALENTIN MARTEL TRIO
NOUVELLE CRÉATION SONORE DE "BONJOUR ENFERMEZ-MOI"